Water Heater Mesquite TX

Fast Response

Awesome

Affordable

Emergency

Professional
Hot Deals For Hot Water.
Of course, you are aware that the water heater is the main cause of your house's kitchen, washing machine, and bathroom's hot water. Without having hot water inside your house, you won't be able to take a cozy shower or wash your dishes properly. Hot water is essential for any household activity. For that, if you have a broken or leaky water heater, give Plumbing Mesquite TX Pro a call now to give you the best plumbing aid.
Also, if your water heater requires immediate repair, we are ready for help. We can help you when you want a day or night and give you same day service. We answer your call for help within a short time of your request. Thus, don't worry whenever you call us, you will have one of our customer service representatives answer you instead of machines. Trust us to deliver you the best water heater repair.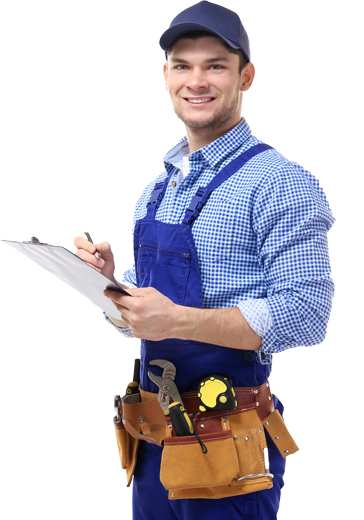 Our Projects
Questions Answered
Completed Projects
Happy Clients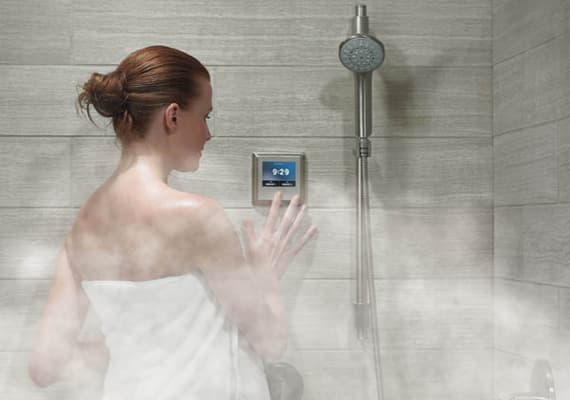 The Most Energy Efficient Units.
There have been many advances in electric water heater technology. Today's homeowners have all kinds of options while selecting a new heater. Among the most popular is the Heat Pump Water Heater. HPWHs function like your refrigerator, only in reverse.
It takes heat from the surrounding environment and circulates it through the tank, heating the water. They're among the most energy efficient units on the market. Is your hot water not so hot anymore? Is your heater leaking? Like any of your home's appliances, this unit becomes worn with age. Therefore, you need Plumbing Mesquite TX Pro's expert plumbers' aid now!
---
Our Plumbing Gallery
For over 7 years, we've offered quality products and friendly, personal service in Mesquite Texas.
Efficient Plumbers with Essential Equipment.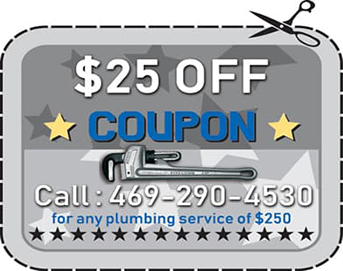 If you want your water heater to keep working perfectly, you must do it a regular maintenance. Regular maintenance by a trained plumber who specializes in water heater repair can prevent minor problems from becoming disasters. Thus, when you want to get the best value of your money, it's ideal to call Plumbing Mesquite TX Pro's efficient plumbers to do you this job. Whether you need it at day or night we can do it for you right away.
Also, when you want to install a new Tankless, electric water heater or switch your gas one with an electric one or even get a new water heater, our plumbing repair is here. No matter what your unit requires, we will provide you with the aid that it deserves. Our plumbers have the essential equipment and skills that will help you rapidly. Don't think twice, only a phone call will help you!
Hampstead Dr ,Eastview Ct, Sidney Dr,Rockcliff Dr, Silver Leaf Dr, Goldfinch Dr, Statler Dr, Jane St,Flamingo Cir, Dinalynn St, Regent St, Via Barcelona, Smokey Mountain Trail, Tonka Cir, Juanita St,Edwards Church Rd, Camino Dr, Bahamas Cir, Bruton Ln W, Highbank Dr,Via Del Norte, Rupard St,Eastbrook Cir, Lakedale Ct, Doubletree Dr, Island View Dr, Colonial St, Paintbrush St, Overland Trail, Vena Rd, Chattanooga Dr, Matador Ln, Vineyard Trail, Corkwood Dr, Cascade St, Margo Dr, S Bryan Belt Line Rd, Brookchase Dr, Buttercup Trail, Robinlynn St, Kenneth Hopper Dr, Rosbury Ct, N Sam Houston Rd, James W. Aston Blvd, Violet Ct, Daffodil Cir, Bluecap Ct, Miranda Dr, Sabine Pass, Lindsey Ave,Pavillion Ct, Diane Dr, Teton Dr, Don Cobler Dr, Rolling Vista, Woodside Dr, Chase Rd, Harbinger Dr, Doe Meadow Dr, Penrose Dr, North Pkwy, Vanderbilt Ln, Parkside Ave, Mathew Dr, Hutchinson St, Remington Trail, Antilles Dr,Banbury Ct, Baccus Dr, Bonita Vista Cir, Williams Creek, Nw Dr # 200, Live Oak Dr, Towne Crossing Blvd,Robert Jones Dr, Rockne Ln, Jamaica Way, Del Oak Dr, Crossbow Ct, Riverbrook Cir, Kiwi Ln, Creekview Ct, Fleet Cir, Beau Dr, Oak Creek, Chelsea Cir, Candleberry Dr, creighton Ct, Via Ventura, Avis Cir, Norcross Dr, El Paso Way, Harvey Dr, Mercury Rd, Longcourt Cir,Harvard Dr, Stanfield St, Howard Dr, Timbertrace Ln, Jasanda Way, Concord Dr, Rutherford Dr, Monica Ct, Cordia Dr, Americana Ln, Dawson, Old London Ln, Beeman Dr, E Meadows Blvd, Staple St, River Oaks Ln, Case Dr, Leyenda St, Ervin Ln, Wiggins Pkwy, Nighthawk Dr, Palisades Pl, Aqueduct Ct, Linhaven Dr, Forest Creek Cir, Clay Mathis Rd, Pampa Dr, Spring Branch Rd, Kimbell St, Golden Meadow Ave, Woodhollow Ave, N Carmack St, Hancock Dr, Via La Paloma, Redfield Dr, Via Del Rey, Springbrook Dr, John Peter Ct, Palos Verdes Dr, Juniper Ln, Amur St, Kim Dr, Walden PlTedlow Trail, Grand Jct Blvd, Autumndale Dr, St James Ct, E Kimbrough St, Blue Ridge Dr, Snow Dr,Pittsburg Landing, Dixon St, S Ebrite St, Monarch Dr, Antelope Dr, Narobi Pl, Acorn Grove, Curlew Ct, Whitetail Dr, Decoy Dr, Lindale Ln, Crestridge St, Rugel St, Palomino St, Glenridge Dr, Stream Side Ct, Haverstraw Pl, Windbell Cir, Tio's Dr, Bluebonnet Ln, Little Bend, Jeremy Dr, Poteet Dr, E Emporium Cir, Cardinal Ct, Shelduck Dr, Lone Star Ct, Becard Dr, Towne Centre Dr, Paula Ln, Taylor Ln, Mark Dr, Midway St, Caribou Ct, Vickie Dr, Willow Way, E Grubb Dr, Pioneer Bluffs Rd, Astor Rd, Conger Dr, Bayberry Dr, Chancellorsville Dr, Daffodil Dr, Aralia St, Copper Meadow Dr, Edith Dr, Emerald Dr, Mahan Cir, Majors Cir, Powell Rd, Karla Dr, Hillwood Dr, Post Rd, Rhonda Dr, La Villa Dr, Pinecrest Ct, Parkchase Cir, Stafford Ln, Sabrina Dr, Wilkinson Rd, Greenhill Dr,
Testimonial
What Our Happy Clients say about us

All of a sudden my sink could not drain the water after washing in it, I had no option but to call the plumbing repair and they did a super job. Thanks you guys.
Yan Lancelot

Keeping my family in good hygiene state matters a lot to me. I would always call on the plumbing repair guy to take care of my kitchen sink for the benefit of my family's health and wellness.
Nail Valin

The pipe in my kitchen sink somehow started leaking water and the smell was what I could not stand. Plumbing repair was the answer to my problem. You guys rock.
Kaelyn Taichi
Plumbing & Heating Repair Services - Mesquite TX
We cover all facets of heating and plumbing repair and installation. We know how to install a garbage disposal and a new water heater. We know how to install a garbage disposal and a new water heater.